Traditional CRM can't keep up
A CRM Built from the ground up for eCommerce. Customer retention is the name of the game.
Track . Segment . Act
Track Customers & Sales reps
Track enriched deduplicated 360 customers profiles, their activities with sales reps and orders with real-time sync from Shopify, BigCommerce and WooCommerce.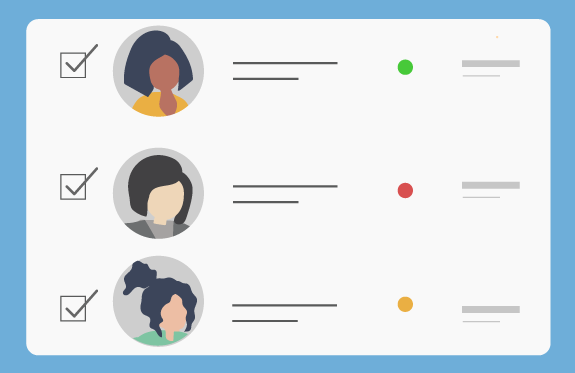 Segment like a Pro
Use our in-depth analytics or the vast library of pre-built segments e.g. new, inactive, loyal customers, or create your own using 60+ criteria.
Act to boost Sales
Send personalized & timely email campaigns, email sequences or follow-up tasks, and keep the customer relation strong.
One-on-one, no sales, your needs only
It completely integrates with our eCommerce platform, BigCommerce and makes for ease of tracking our customers and sales data. Best CRM for eCommerce that we have found.
I like the fact that everything is in one place and is easy to see everything and is easy to use. This makes it fast and easy to be able to go in whenever you want and look at things such as sales history, email marketing, etc.
Links directly with email, tracks progress of both sales, and employees. Keeping daily tasks and goals on the CRM is extremely helpful in completing the tasks without anything falling in between the cracks or gets pushed to the side.
Revamp is cost effective and an excellent resource which allows me a call back feature and a way to group and manage my contacts. It has all of the fields I need to manage my business.
I just posting this review to give feedback on the customer service I experienced. The revamp team were great and very helpful. With their help I was able to get the functions working I needed and I can concentrate on applying this to my business.
Great value for price point. A lot of amazing functionality and features that would only be available in a more expensive CRM. It works well for our company on the B2B-side, although it seems to be well built for our B2C customers & transactions as well. The segments and automations are great!!