Revamp CRM
for

Used Car Sales
Find buyers for every car you sell. Sell cars faster than they come!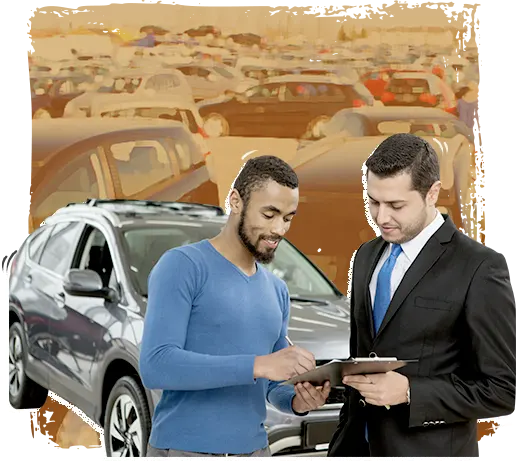 Why pre-owned car dealers need a CRM
CRMs are actually very simple. They are tools that you use to sell products to buyers more efficiently. Sometimes you wouldn't know what it takes to land a deal, and that's exactly what CRMs help you with. A CRM like Revamp CRM easily helps you visualize your sales journey in stages from finding a new deal, judging how close they are to make a purchase, negotiating with them, to ultimately closing a deal.
Bring your dealership onto Revamp CRM.
Just when CRMs where getting complex, Revamp CRM brings you the simplest CRM to manage your cars and customers in the same window. With Revamp CRM for Used Cars Sales, you can monitor both the cars you have in your inventory and match them with prospective buyers that you know are looking. It is simple and gets the job done. Don't believe us? Take a look at what it can do.
Your dealership envisioned in one window.
Revamp CRM understands how car sales work. We learned you like to have all the different processes like sales, procuring, and support available in one window. This means you can have different pipelines for sales, service, and procuring pre-owned cars so you can monitor any business operation you want.
Track your Deals
The Deals module is your primary sales pipeline. Because it is a pipeline, you can easily distinguish buyers in stages they belong in, and assess how far they are from buying a car. This also gives you the unique advantage of knowing how to attend each customer to push them further towards conversion!
Clients
Keep up with all your contacts from interested prospects to lifelong customers. The clients module maintains all your contacts, where you can add prospects as they come and monitor their conversion to customers in the Deals module.
Get Companies!
We made more room for companies that might be interested in buying from you! You can also store office addresses of individual clients to find them easily.
Your cars are your Products
List down all your cars under Products. Specify prices, mark them active or inactive based on availability, and so much more!
Make a move with Activities
Set up tasks, events, or make calls with your prospects and buyers. You can even host and schedule video calls and meetings, all just from Revamp CRM.
Crunch numbers with Dashboards
Revamp CRM comes with dashboards that accurately report your performance with charts and tables so you always stay on top of your proceedings. Moreover, you can also create your own dashboards with a variety of chart styles at your disposal.
Track the sales journey of a typical
car buyer with your pipeline
Revamp CRM's pipeline is raved about in the small business world. So we decided to double down on our prime feature to provide a pipeline that covers all the prominent stages of a buying a pre-owned car. In the deals module, you'll find the pipeline starting from New Buyer Request, passing through several stages, culminating in a sold car.
Carefully customized Fields to store everything
from details to findings!
One size never fits all, only compromises do. After studying dealerships and how they function, we understood what goes into making a successful sale.
So we made changes to how you add information to Revamp CRM that stays completely in context to you, your customer and your deal.
Make calls and send emails directly from Revamp CRM
Need to make phone calls? Check. Need to send emails? Double check. Not just limited to calls, you can also host video calls and presentations without leaving the app. Also for emails, Revamp CRM supports all popular email services with IMAP and POP functions.
Let Revamp CRM deal with your day-to-day routine, set up workflows
Here is how you can save even more time: You can set up workflows in Revamp CRM to automatically do a bunch of daily tasks like adding a new contact to your client list, sending welcome emails to new customers, and so much more.
Create multiple pipelines for all your operations
Revamp CRM also covers other business operations besides sales. You can create multiple pipelines for different operations like selling used cars or buying them along with other processes like customer support and service. This lets you monitor and visualize them all at once. And yes, you can customize stages and fields in all your pipelines!
Connect to all your favorite apps
Revamp CRM seamlessly integrates with many top apps out there. From Google Workspace to Office 365, we have them all. You can also connect to a thousand more apps through Zapier, Zoho Flow, or with our magical developer APIs.
Sell from anywhere with the Revamp CRM app
The Revamp CRM app for iOS and Android is hands down the best CRM app ever made. Track your deals, call your contacts, and make moves even on the go. With the Revamp CRM app, you can take your business literally anywhere.