Chrome Lead Clipper that captures Leads From ANY Website
The ideal chrome lead clipper to collect and tag your leads with one click
Generating new leads is hard work in any sales environment. The process of fetching the internet with little more than a name, email address or Twitter handle for a potential lead can prove a huge lost on time and resources. Now allow us to introduce the Revamp CRM Chrome Lead Clipper – lead generation made simple
Take the situation where a lead has reached out to you via any social media website and you want to add them to your Revamp CRM quickly, Using our Clipper helps capture leads from LinkedIn, Gmail, Facebook, Twitter and any other website to Revamp CRM .
Features:
Site-specific support for: Gmail, LinkedIn, Facebook, Twitter, GitHub and Quora

Generic support for ANY website (email addresses, phone numbers, address and company)

Duplicates detection

Inline editing

You can also check 80+ integrations with your favorite apps here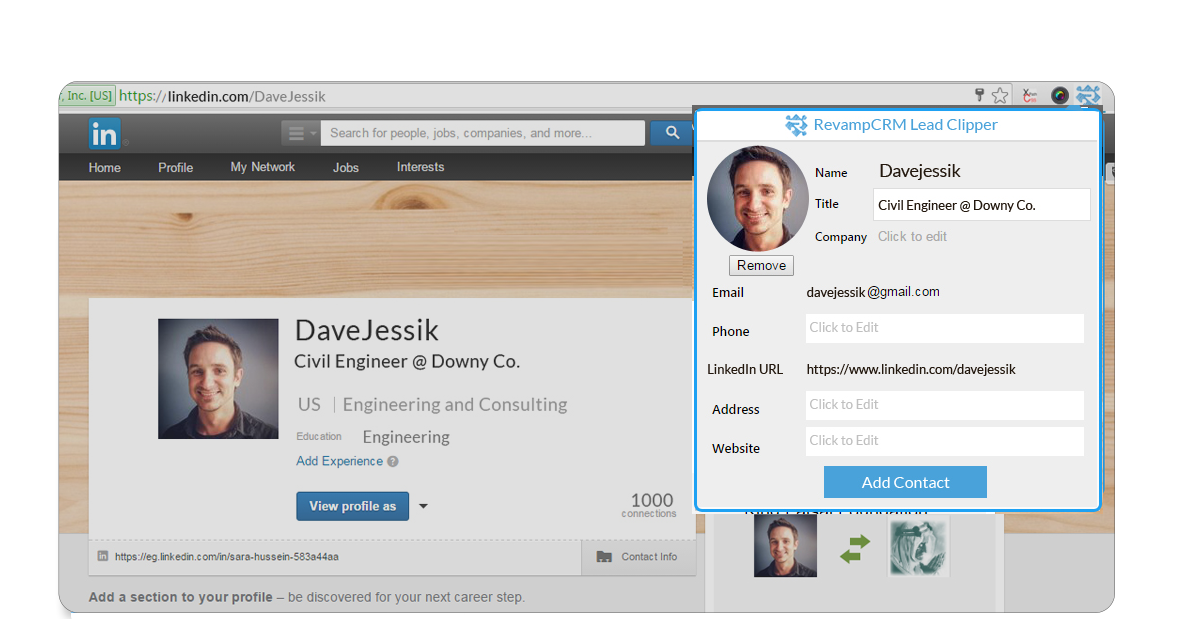 Step 1: Add the Lead Clipper to your chrome
Double the magic by adding Revamp CRM Gmail Inbox extension to your chrome as well.
Step 2: Login to your CRM Account
Find a lead online and put its data into your CRM.
Step 3: Automate your Lead Capturing process
Tag, score and send emails. Or better, use our automation to automatically qualify your leads, capturing Emails, scheduling Tasks, Adding Notes and more.